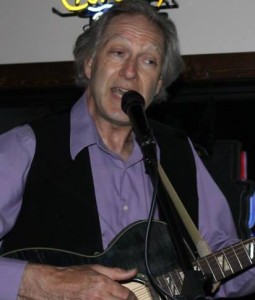 Planning a high school or college reunion? You might want to consider Bill Reidy's solo acoustic act for your event. Bill can provide any style of music that you want and he will be sure to include popular songs from your school days. If you have specific favorite songs that you would like to hear, you can request those songs, and if Bill does not already know them he will learn up to 10 new songs at no additional cost. Bill's song list includes all styles of music from the 1940s, 50s, 60s and 70s, and he can customize a set list to include plenty of your favorite tunes. Click here for Bill Reidy's complete song list.
Bill's solo acoustic act is ideal for cocktail hour or dining hour. And for smaller events where a large dance band is not appropriate, Bill can provide musical entertainment for the entire event, including dance music that everyone will be sure to enjoy.
Please take a moment to check out the rest of this website, where you will find audio song samples, links to videos of live performances, a list of Bill Reidy's past  venues and events, and testimonials from happy customers. If you would like more information, feel free to contact Bill by phone at 508-287-8008 or by email at Bookings@BillReidyMusic.com.