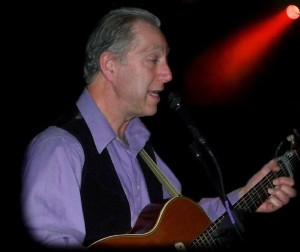 If you are planning a fundraising event and are looking for different types of entertainment to make your event a big success, you might want to consider one of the solo acoustic acts offered by veteran performer Bill Reidy. Depending on what you are looking for, Bill could provide background music for you cocktail hour and/or during dinner, which would include jazz standards, soft rock, pop and folk songs. Or you might prefer to hire Bill as one of the featured acts for your event. Bill Reidy has a vast songbook that includes songs from the 1930s to the 1980s, covering a variety of styles, including Rock, Soul, Pop, Country and Jazz. You can learn more about his solo acoustic act by going to www.BigBillReidy.com, where you will find audios, videos and more information, including a list of past venues and events, a complete song list and his current schedule.
In addition to his solo acoustic act, Bill also offers the following popular solo acoustic tribute acts, any one of which would be sure to attract more people to your event.

Solitary Man Tribute: This is a one-man solo tribute to pop music legend Neil Diamond. In this show, Bill takes on the persona of the original Solitary Man (including 1970s hair style and a bright colored shirt) and sings all of Neil's hit songs from the past 5 decades. Bill accompanies himself on guitar and plays to backing rhythm tracks. You can learn more about this show by visiting  SolitaryManTribute.com.
Elvis Presley Tribute Show: This is an Elvis Presley Tribute Show that is different from most others. While many other Elvis tribute artists dress in sequined jump suits (as Elvis did after his 1968 comeback) and sing to a karaoke machine, this show features Bill playing solo, accompanying himself on acoustic guitar, with backing rhythm tracks. And because he plays the songs made popular by Elvis in the 1950s and early 1960s, his outfit is more reflective of that era when Elvis was known as "The Hillbilly Cat." For more information, including audio song samples and a set list from the show, go to TheSongsOfElvis.com.
Ol' Blue Eyes Is Back…Again: Frank Sinatra was one of the most popular singers of the 20th Century. And thanks to present day popular singers like Michael Buble, the songs of Sinatra are more popular than ever! In this show, Bill plays tribute to Frank Sinatra by singing all of the songs made popular by "Ol' Blue Eyes" himself. He accompanies himself on finger style jazz guitar on slow ballads and love songs as well as up-temp swinging numbers. It's a real crowd pleaser! For more information and audios and videos, you can go to www.TheSongsOfSinatra.com.
Tribute to Johnny Cash: In this special tribute to Johnny Cash, Bill Reidy captures the essence of "The Man In Black" and sings all of his hit songs, like Folsom Prison, Ring of Fire and I Walk the Line, as well as many other great songs that die-hard Johnny Cash fans would want to hear. TheManInBlackTribute.com.
Tribute to The Legends: Tribute shows have always been a great way to attract a large audience to fundraisers and other special events. And what would be better than a tribute show to one of our generation's musical legends? Four great tribute shows in a single evening! With Bill Reidy's "The Legends Tribute Show," you will get tributes to Neil Diamond, Frank Sinatra, Elvis Presley and Johnny Cash, which gives you a little something for pretty much any audience.  TheLegendsTributeShow.com.
Please take a moment to check out the rest of this website, where you will find audio song samples, links to videos of live performances, a list of Bill Reidy's past  venues and events, and testimonials from happy customers. If you would like more information, feel free to contact Bill by phone at 508-287-8008 or by email at Bookings@BillReidyMusic.com.