The Sensational Singers Of The Sixties!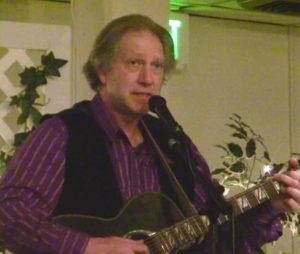 Remember the 1960s? Who were some of your favorite singers? The Sixties gave birth to many great pop singers, like Engelbert Humperdinck, Tom Jones, Neil Diamond, B.J. Thomas and Glenn Campbell, all of whom had a huge influence on popular music for a generation of listeners. In addition, many established singers, like Elvis Presley and Frank Sinatra, were continuing to produce hit records throughout the decade. For all of us who grew up during the '60s, the songs that we listened to on the radio, on albums and on 45s (remember them?) during that time became the soundtrack of our young lives.
Now you will be able to re-live your younger years and re-kindle old memories with "Singers Of The Sixties," a new show that is currently being offered by veteran singer Bill Reidy! In this show, Bill will sing the hit songs of your favorite male singers from the '60s while accompanying himself on guitar along with backing rhythm tracks. Bill, whose also performs Neil Diamond, Elvis Presley and Frank Sinatra tribute shows, will bring all of these timeless songs to life so that you'll feel like a teenager again! Bring your dancing shoes, your requests and your singing voice. Singing along is not only welcomed but it is highly encouraged!
Watch Videos Of Some Of The Songs Of The Sixties
 For More Info and Bookings
508-287-8008
Bookings@BillReidyMusic.com